Introducing EyeDock/Meds
Hello fellow eye care professionals. I'd like to announce the release of EyeDock/Meds.
Check out EyeDock/Meds
EyeDock/Meds is a completely rewritten and redesigned utility for searching, browsing, and reviewing ophthalmic medications. It can be used to search over 2,000 drugs, including nearly every prescription and over-the-counter ophthalmic product listed by the United States FDA. It also includes select oral medications relevant to eye care.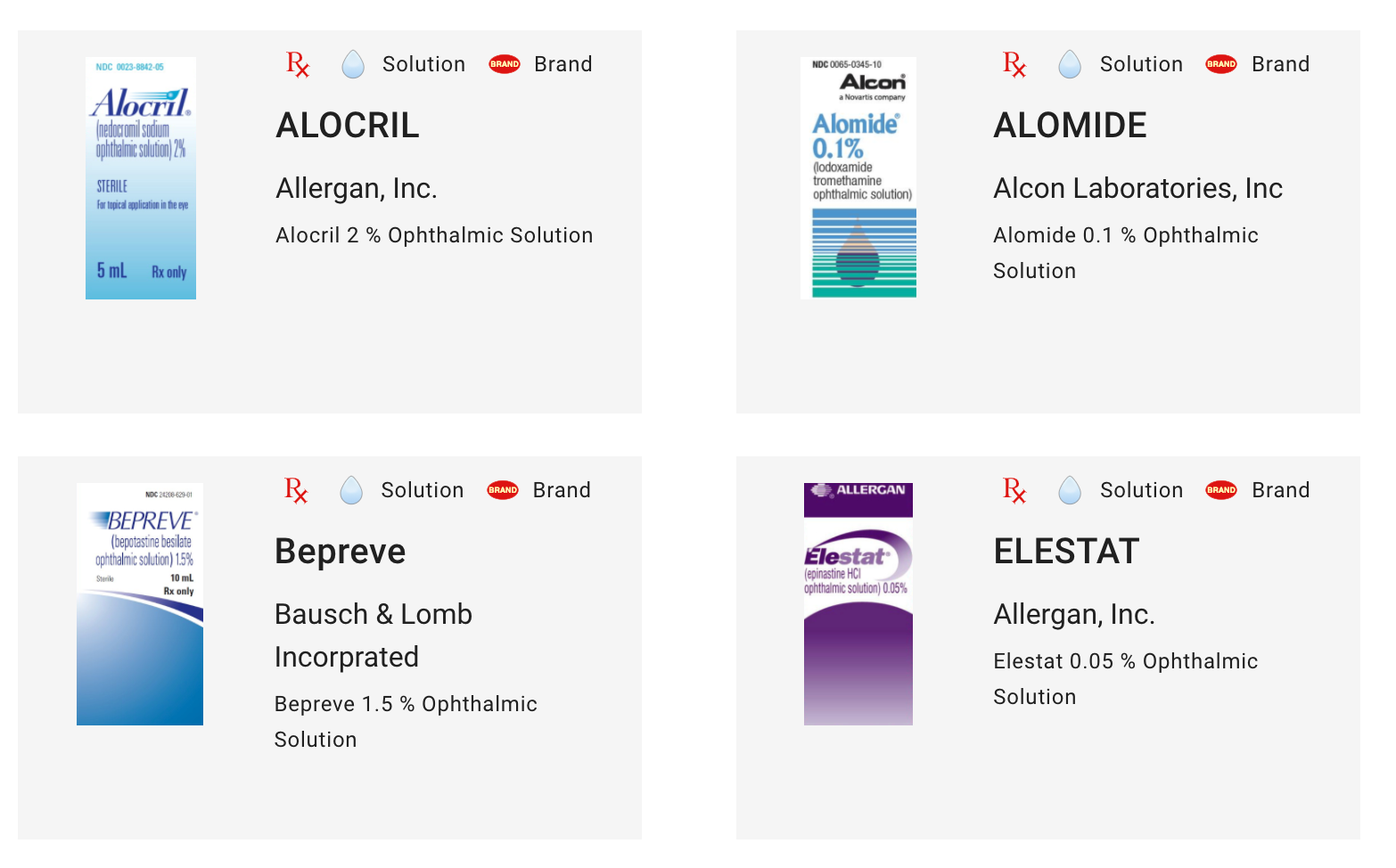 Despite the quantity of information accessible in EyeDock/Meds, I've made every effort to make the data extremely easy to search and browse.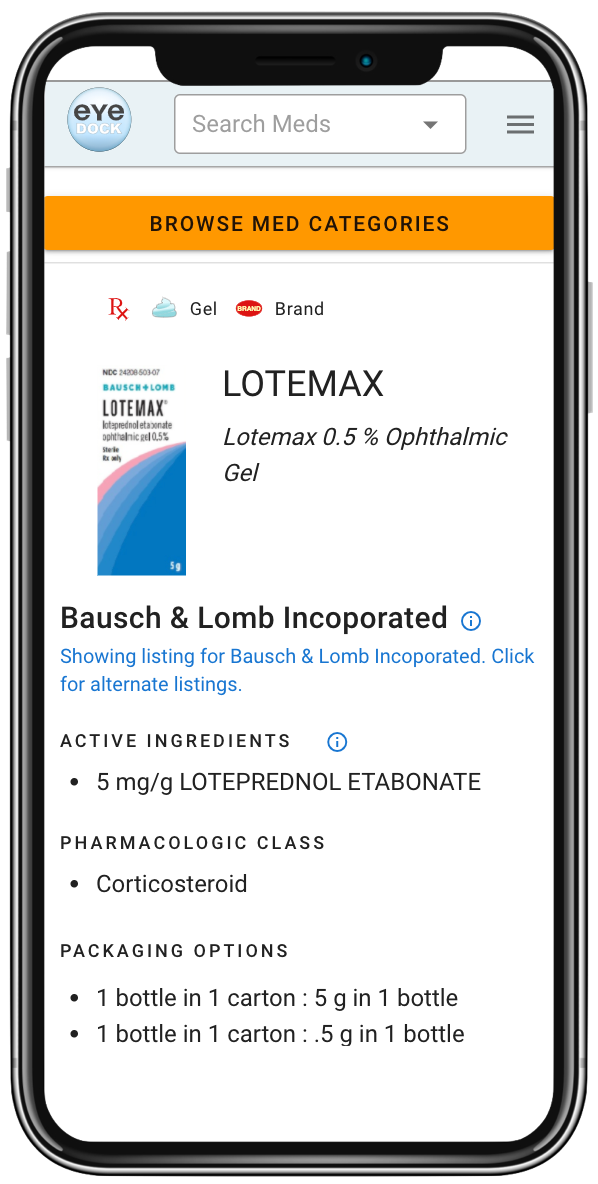 I've pulled out every trick I've learned from 20 years of EyeDock development to make the pages load as quickly as possible (because I know you're all very busy people).
Drugs can be searched by name, active ingredient, category, company, and even method of action. Drugs can further be filtered by Rx/OTC, brand/generic, form (suspension, solution, gel, ung, etc.), category or MOA, and for preservative-free.
Furthermore, while designing this, one of my biggest priorities was to make it function well on mobile devices. I'm really happy with how it looks and behaves on a phone and an iPad, and I'm confident you will find it very convenient to have such quick access to this resource in your pocket.
note: EyeDock/Meds is not available in the EyeDock iPhone app, only via your mobile browser
I hope you like this new and greatly improved version of EyeDock's medication searches. I'll post a couple of videos below walking through some of EyeDock/Meds features. There is also a short FAQ page that may answer any unanswered questions - I'll try to expand on this as time goes by.
Thank you,
Todd
Todd M Zarwell OD