What is EyeDock?
EyeDock is a place for eyecare professionals to quickly look up the information they need in a professional, advertisement-free environment.
Features include:
Patient and Clinical Education
EyeDraw: Illustrate images of ocular anatomy.
Vision simulator: Demonstrate blur due to different types of refractive error, including presbyopia and astigmatism.
Refraction tutorial and simulator: Students can learn and practice monocular subjective refraction techniques.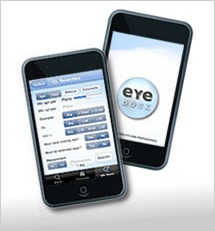 Check out our iPhone app with many of the above features!